While searching for West Seattle real estate, having the right guidance and expertise can position you for success. Summarized below are some of the most important pointers to keep in mind as you're shopping for West Seattle condos or houses.
Step 1: Meet with Mara

Before you even begin your real estate search, set up a meeting with Mara. Having a real estate agent on your side from the get-go is essential in making sure the entire process goes smoothly and there are no hiccups down the line. Mara can offer advice on every part of the process, like what area might best match your interests, which amenities to look for given your situation and family, and which seasoned individuals she can refer you to when it comes to things like looking for a lender, home inspector, and additional outsourcing when that occurs when buying real estate.
Step 2: Work with Mara's preferred lender

Mara understands how sensitive it is to figure out the financial side of buying real estate. Through her years of experience, she's built a trusted network of individuals she can refer you to in order to make sure you are in the best of hands. After your initial meeting with Mara, she'll set you up with her preferred lender to make sure your financing is in order so you can get the necessary letter of preapproval before you find your dream property and decide to put in an offer.
Step 3: Set aside cash for a down payment
The exact amount that you need for your West Seattle real estate depends on your loan type. Most loans require a minimum of three percent of the total cost of the home to be paid at closing. Many homebuyers use an FHA loan to purchase a home because this type of loan allows you to purchase a home with a 3.5 percent down payment as long as you meet minimum standards for your credit score and other key financial factors. The exact amount you'll need at closing depends on the specifics of your transaction, but you'll typically spend between
two and six percent
of the total cost of the home. Another perk to working with a real estate agent like Mara is they will help anticipate closing costs and anything else that needs to be considered before the sale goes through.
Step 4: Decide what you want in a home

Once you've defined the home price range you'll be shopping for, take some time with Mara to look at homes online and consider what is currently available on the market. What features or amenities are most important to you, and what preferences can you live without? Once you get an idea of the type of home that you're looking for, you and Mara can talk about what you have in mind. She will look for properties that fit your interests and make recommendations about which homes to tour in person.
Step 5: Look for a good neighborhood

Something Mara always reminds her clients to consider is how the home's neighborhood will impact their quality of life as well as the value of the home itself. You can't pick the home up and move it to another location after you complete the purchase, so you have to make sure you're comfortable with the area and community. After you see the home in person, drive around the area to get a feel for what the overall atmosphere is like. Pay attention to how well the other homeowners take care of their properties and look for any shared neighborhood amenities that you may have access to. If you have children, talk with Mara about what you're looking for in a school district.

It's also wise to confirm that there are key services such as grocery stores and hospitals within close proximity to your home. You don't want to make a 30-minute drive to pick up a few items at the grocery store. When working with an area local like Mara, she can also provide great insight into the community and nearby amenities.
Step 6: Make a competitive offer

Depending on the current state of the market and how long the home has been listed for sale, you may have some extra negotiating power. Remember that your first offer doesn't have to be at the asking price. Mara will assist in guiding you through offering enough to catch the homeowner's eye as a serious proposal but leaving room for negotiations. If the home has already been on the market for several weeks or months, the seller could be growing impatient and they might be willing to consider an offer below their original asking price. Mara will also help you respond to any counter offers that the seller makes.
Step 7: Don't skip the inspection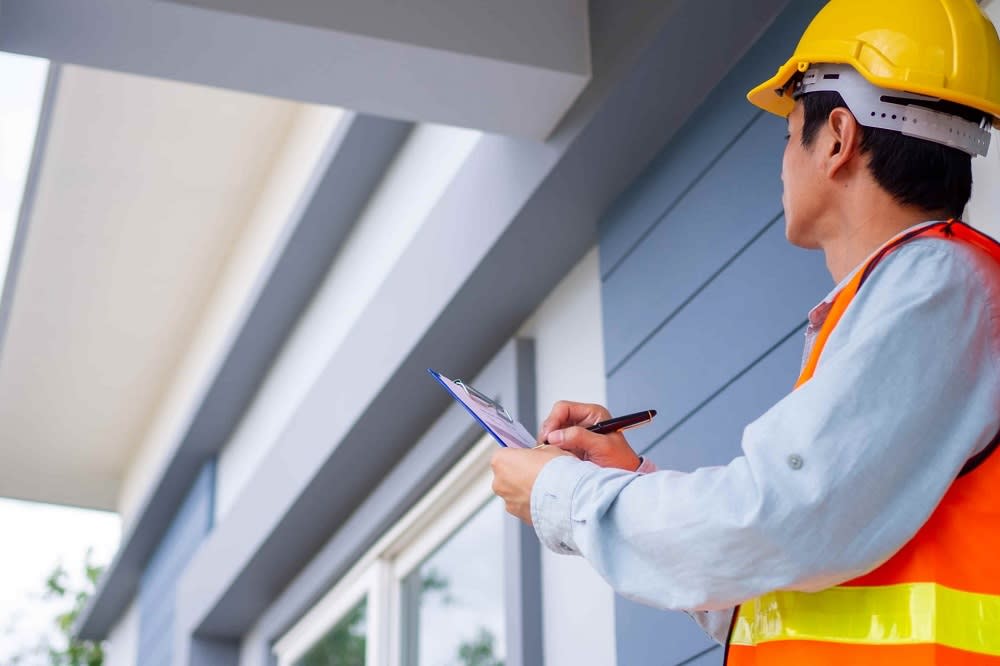 Some buyers will offer to
skip the home inspection
to expedite the deal or appease the seller. This is incredibly risky, and Mara advises against doing this. You'll be fully responsible for the condition of the home even if there are significant repairs needed. Some of the most expensive issues are the ones that are the hardest to detect unless you have a professional inspector evaluate the property, which Mara can help you get. Save yourself time, money, and stress by getting an inspection
before
you complete the deal.
If you're ready to start your home search, contact
Mara Haveson
. She's one of the top real estate agents in the Seattle area and is passionate about the industry and serving her clients with the utmost care and respect. Mara will guide you successfully throughout the entire real estate journey.
*Header photo courtesy of Shutterstock