West Seattle reflects the passion that Washington has for the environment. It is no wonder since it is home to miles of shoreline, acres of forest, and views of snow-capped mountains. Washington is ranked as one of the top states for productivity, innovation, workforce, and a business-friendly tax structure. It has the fastest-growing tech market in the nation, adding more than 48,000 jobs since 2016. Seattle is one of the most educated cities in the nation with 56% of residents having a bachelor's or higher degree.

Homes for sale in West Seattle are in an urban area sitting in a naturally gorgeous peninsula. It is an educated and growing community attracting local talent. Here are the top six growing industries in the greater Seattle area:
Information and Communication Technology
Washington is the global hub for information and communication technology (ICT). There are 14,000 ICT companies ranging from the biggest in the industry to startups working on the next big thing. It is the birthplace of Microsoft and Amazon. Seattle is the birthplace of Zillow and Expedia. Facebook, Google, and Twitter are adding Seattle offices. It is home to the new 5G Open Innovation Lab bringing developers, visionaries, academia, and government together for the advancement of technology. Talent from around the world is drawn to the Seattle area for experimentation in gaming, quantum computing, blockchain, augmented/virtual reality, artificial intelligence, and cloud computing. The ICT sector has grown by 34% in the past ten years. As workers shift to a "work from anywhere" model, West Seattle real estate offers rural enclaves surrounded by natural wonders and waterfront communities close to the metro.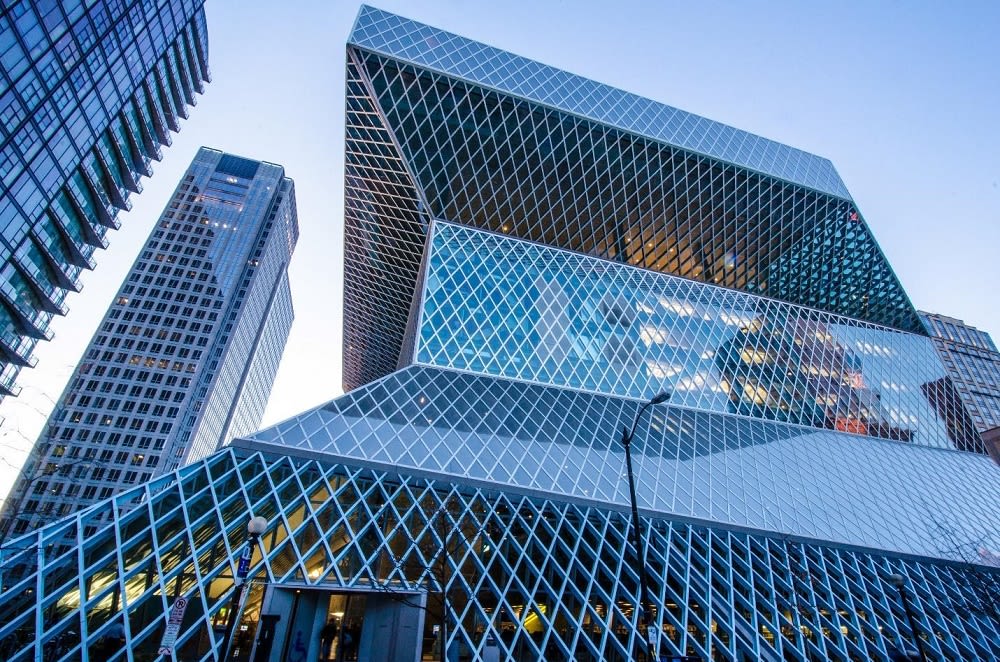 Clean Technology
Washington set an ambitious and historic goal to become 100% reliant on non-carbon emitting energy by 2045. To help fund the effort, the Clean Energy fund allocated $150 million in grants to organizations and researchers exploring new concepts and technologies for producing energy. This is helping to attract top talent looking for homes for sale in West Seattle.

Currently, Washington produces 73% of its power from clean energy. In fact, a quarter of all hydroelectric power in the United States comes from Washington. The clean technology sector in Seattle works with a cross-section of industries to explore and perfect new technologies and production processes to improve their environmental and business performance.
Aerospace
Some of the most advanced and successful commercial and military aircraft were designed and built in Washington. Seattle is the birthplace of Boeing and every model that begins and ends with a '7' was built here. There are more than 1,300 aerospace-related companies making Washington's supply chain the largest in the country. Visionary firms like Spaceflight Industries call Seattle their home. The state offers aerospace companies various incentives to encourage growth in the industry. In Seattle, there are plenty of opportunities to grow your career and explore new ideas in electric propulsion, composites, unmanned and autonomous vehicles, and satellites. Modern roads and easy access are important features for those working in aerospace and looking for West Seattle real estate. Many highways, tunnels, and main roads have recently been updated by the
Seattle Department of Transportation
to facilitate the dense flow of traffic.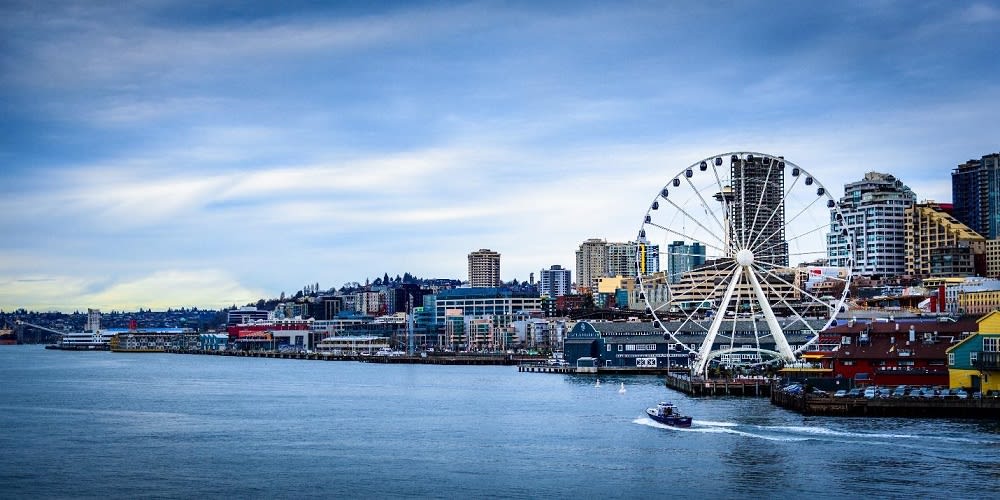 Forest Products
Forest products represent the third largest manufacturing sector in Washington. It has played a central role in Washington's economy for 200 years and is the second-largest producer of lumber in the country. Washington has 22 million acres of forestland. The pristine forest of
Puget Sound
is just a 40-minute drive from Seattle.
With sustainability and stewardship as crucial as yield, the state created the world's first tree farms. Seventy percent of harvested timber comes from private forests occupying four million acres of forestland. Cross-laminated timber
(CLT)
is now a rapidly growing sector. CLT requires less energy to produce and has substantial fire retardation and reduced CO2 levels for the environment. A new production facility has opened in Seattle to handle the current and anticipated demand. The increase of high-skilled jobs attracts new people to the area making homes for sale in West Seattle a hot market.
Life Science/Global Health
The
University of Washington
in Seattle is a leading research institution and is at the forefront of finding treatments and cures for finding an effective vaccine to end the pandemic. It is ranked as the number one most innovative public university and 14th in the world. UW has over 54,000 students every year and every year 12,000 graduate with bachelor's or higher degrees. It employs a surplus of 100,000 people and contributes $15.7 billion to the economy. This might be why Washington is home to eight Nobel Prize winners in medicine, chemistry, and physiology. With the wide range of West Seattle real estate and expansive residential waterfront developments, Seattle ranks high in livability making it easy for UW to recruit talent.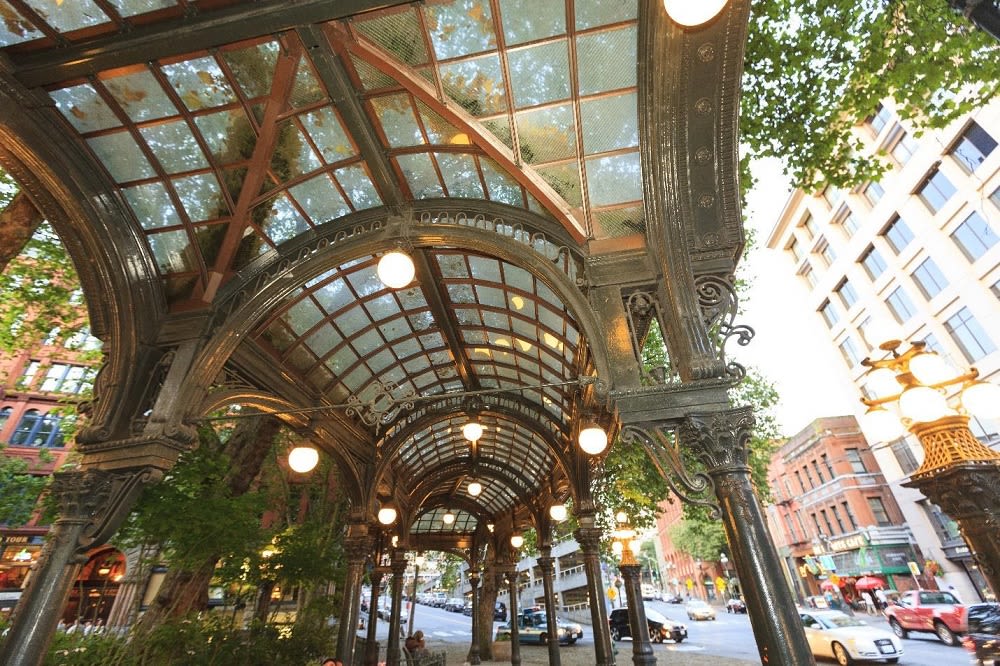 Retail & Shipping
The Seattle-Tacoma International Airport and Elliott Bay make Seattle a bustling hub for shipping. The Port of Seattle is the fifth largest container port in the country and the 12th largest in the world. It can accommodate ships up to 1,400 feet long. It provides a major link in trade to markets in Alaska, the Gulf of Mexico, and the Atlantic Coast. Seattle is home to retail giants such as Starbucks, Costco, and Nordstrom. There is also an abundance of unique and locally owned
shopping options
in West Seattle. The peninsula-wide trail system links the residential neighborhoods to the business districts giving the area a connected and small-town feeling. The neighborhoods with homes for sale in West Seattle have quality schools, green parks, and open spaces. Homes in the area feel luxurious with their views of snow-capped mountains and waterways.
Mara Haveson's Team
is happy to help you find the best Seattle real estate for your needs. They have experience helping homeowners and investors in West Seattle and the Greater Seattle area.