Enticing potential buyers takes a bit of effort on the seller's part. There are a variety of worthy undertakings to dive into to ensure an excellent return on investment. By boosting curb appeal, home staging, and online marketing, you can appeal to buyers and sell your home quickly and efficiently. With a proper agent to guide you through the process, selling your home will be a breeze.
Curb Appeal
The first step to attracting buyers to your West Seattle home is to create an appealing outward appearance. First impressions are the only impression potential buyers will have of your home, so make sure the view from your driveway is beautiful. When buyers pull up to your property, they want to be captivated by the exterior and be excited to further explore its interior.


Here are some great tips, tricks, and additions you can make to your home to appeal to buyers.
Fence/Gate: The first thing buyers see when they stroll up to your property is the border surrounding your home. Apply a fresh coat of paint to wooden fencing to create a clean and well-maintained look. If the gate is run down, consider replacing it altogether. For maintenance-free fencing, opt for vinyl, composite, aluminum, or steel instead of wood.



Garden: Well-maintained green lawns are vital to projecting a refined and well-composed garden area. Planters placed along the walkway create a beautiful and whimsical path to your abode. You can achieve this look with affordable perennials and ground cover shrubs. Planting flora and foliage native to the area makes for easy upkeep and showcases the beautiful nature of West Seattle. Utilizing flowers and shrubs to create focal points is another excellent option. You can easily use colorful perennials to border your patio or barbeque area. Vines and other climbing flora are excellent choices to plant against your exterior walls or fencing to add beauty and allure. This worthy project will add a palpable liveliness to your terrace.



Painting the exterior and entryway:

Painting your door in a fresh color is an easy way to create an inviting entrance to your home. Exciting colors like red or bright blue add intrigue. Painting the exterior of your home can be costly, but it's a worthy endeavor that can lead to a higher property value. Neutral shades are best and appeal to most buyers. Zillow's

2017 Paint Color Analysis

report showed that houses painted greige (gray/beige) sold for $3,496 more than their brown or tan stucco counterparts.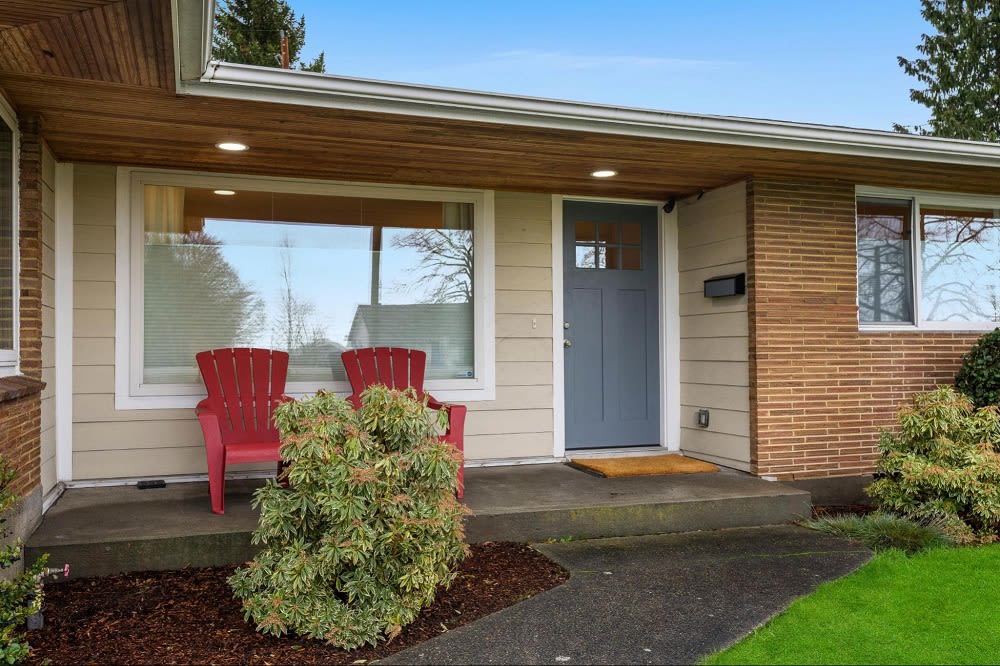 Patio: Foster a warm and inviting home space by adding furniture and lighting to your terrace. Sconces bordering the entryway and overhanging lights are great options to add function and refinement. Cozy patio furniture such as daybeds and porch swings are excellent additions for buyers to imagine themselves drinking their morning coffee or glass of after-work wine. A lovely coffee table or accent table with a colorful vase or book atop achieves that homey feel buyers desire.



Water features: Adding an aquatic element to your yard boosts appeal and adds property value. Add an ornate fountain for an upscale quality, or opt for a cascading fountain for a touch of elegance. Adding a blue lagoon pond is a pricier option, but it adds a whimsical natural element that draws buyers in. Depending on your budget and space, you can add a small decorative feature or a grand attraction. Whichever feature you choose, potential buyers will love the affluent vibe of an aquatic addition.
Home Staging
Home staging is the act of decorating your home to attract potential buyers upon entering your property. You want to create a comfortable ambiance and decorate your property just enough to make it feel homey. Keep in mind as you decide on which elements to incorporate that staging is all for show, not functionality. A home arranged with clean lines and precisely placed furnishings gives a great impression and helps buyers imagine themselves living on the property.
Staging is a highly effective way to get your property off the market swiftly. The National Association of Realtors'
2019 Profile of Home Staging
report shows that 25% of selling agents stated that staged homes saw a significant reduction in days on the market. Only 12% of sellers' agents claimed that property staging had no effect on the property's days on the market. Staging is a worthy investment that can improve the buyer's view of the home and sell the property for the highest possible value.
The cost of staging varies and can range from a few hundred dollars to several thousand. Use your budget wisely by focusing on the essential rooms where people spend most of their time, including the kitchen, living room, dining room, master bedroom, and bathroom. Below are some crucial tips to staging your home effectively for the most significant outcome.
Pack: Store your belongings in a storage unit, or better yet, your new home. This step not only gives you a head start on your move but also leaves room for potential buyers to picture their furnishings in the space. You'll want to put away personal belongings, family photos, and unessential furniture. A buyer will have difficulty imagining themselves living in the home if the current homeowner's personal belongings are strewn about.



Clean: There is no faster way to send a buyer running for the door than dust bunnies and toys on the floor or a dirty toilet in the bathroom. Clean and sanitize the main rooms thoroughly while paying close attention to the kitchen and bathroom areas — potential buyers undoubtedly will. Hiring a professional cleaning company will be the most efficient way to ensure your home is ready for staging.



Paint:

Painting the interior in neutral colors is a great way to attract buyers. Cream and off-white are excellent choices for most rooms. Consider choosing some

coastal colors

, as they can project the beachy vibes of West Seattle. Add appeal and value to your property by painting your kitchen and bathroom blue.

Zillow's 2017 Paint Color Analysis

showed that soft gray-blue painted kitchens sold for a $1,809 premium, and light pale blue and periwinkle blue bathrooms sold for $5,440 more than expected. Color makes a drastic impact on buyers' opinions and property values, so don't neglect this detail.

Quick fixes: Do some minor detailing by re-caulking or spackling and performing touch-ups on chipping paint along window borders or crown molding. Details are crucial to buyers, and minor issues can be a sign of an unkempt home in their eyes. Spend extra time detailing the five most important rooms to stage. Don't fret over extensive repairs, as these will be dealt with post-inspection.



Design: Showcase the five essential rooms with neutral and cozy furnishings and design elements. Some fresh linens in the bathrooms, a teapot on the stove in the kitchen, and a throw blanket at the end of the bed are small details that don't cost much but add comfort and livability. Incorporate modern lighting and use windows to your advantage. Only place vital furniture like beds, couches, coffee tables, and a few works of art and accents throughout the rooms to create the impression of space while leaving the significant design work up to potential buyer's imagination.
Marketing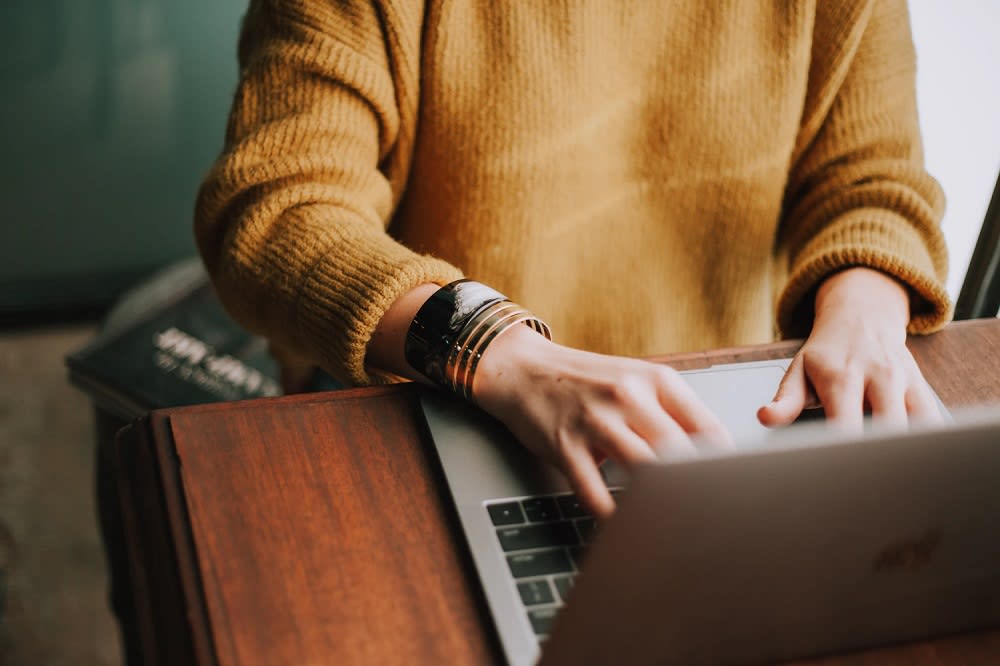 Once your home is clean from top to bottom and designed to perfection, your next endeavor will be to use various marketing techniques to get your property seen and bought. There are several basics to keep in mind when marketing your home. In this age of technology, many buyers rely on online pictures and video tours before they even consider stopping by a home for a showing.
Check the boxes on these basic tasks to get your home off the market promptly.
Signage: Put out a for-sale sign so house hunters driving by know the home is up for grabs.



Photographs: Hire a professional photographer to capture the best angles that showcase your home's outstanding features. This step is crucial — professionally photographed real estate can sell up to 32% faster.



3-D tours: Photos are essential, but you can take your listing to the next level with a 3-D tour of the property. A web page with stunning photos, property video, a listing description, and a 3-D tour is significantly effective in attracting buyers.



Social media campaigns: Your real estate agent should be well-versed in social media channels to increase your home's visibility in your area and generate buzz.



Print advertisements: Buyers often view multiple homes on the same day. A physical brochure with excellent photos adds a nice memorable touch and triggers a positive emotional response.
Are you getting ready to sell your West Seattle home? Reach out to West Seattle's real estate agent,
Mara Haveson
to assist you. Mara is highly experienced in helping sellers maximize their home sale and will walk you through all the necessary steps to getting your West Seattle real estate off the market in a flash.