One of the most diverse areas in the Pacific Northwest, West Seattle combines the comfort of a small town with the conveniences of a big city.
West Seattle Real Estate
boats Beautiful parks, spectacular views, and rich cultural heritage have made West Seattle
one of the most competitive housing markets
in the city. Median home prices remained above $700,000 in 2021, and while the housing market doesn't appear to be slowing, buyers looking for West Seattle homes shouldn't see any drastic increases in home values in 2022. In addition to a healthy, growing housing market, residents of West Seattle are typically involved in their community and local neighborhoods, adding even more value to the area.
If you want to invest in West Seattle real estate, you will be happy to know their community values reflect a similar passion for the environment. Here's a list of seven West Seattle businesses giving back to the community.
West Seattle Food Bank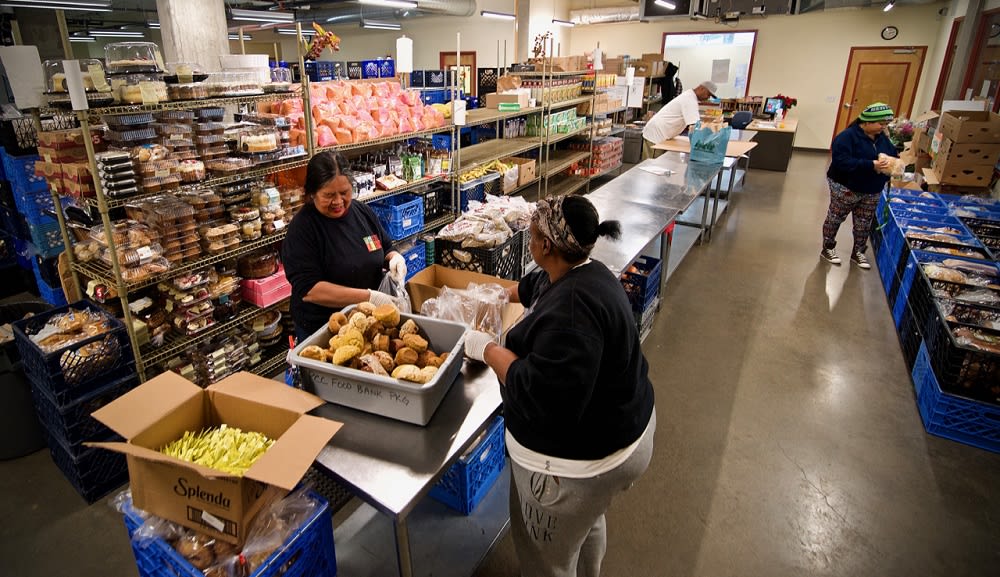 Started as Junction Community Food Bank in 1983, the
West Seattle Food Bank
is on a mission to ensure neighbors and community members have access to the necessities essential to living. WSFB serves thousands of people each year by providing food and services to families in need. In 2019, after working together for over 30 years, WSFB and West Seattle Helpline merged to increase their overall impact in the local community.
Since joining, the organizations have provided access to food and clothing and emergency rent and utility assistance, bus tickets, connections to community resources, and other essential services for over 12,000 individuals each year, including children and seniors.
Food Lifeline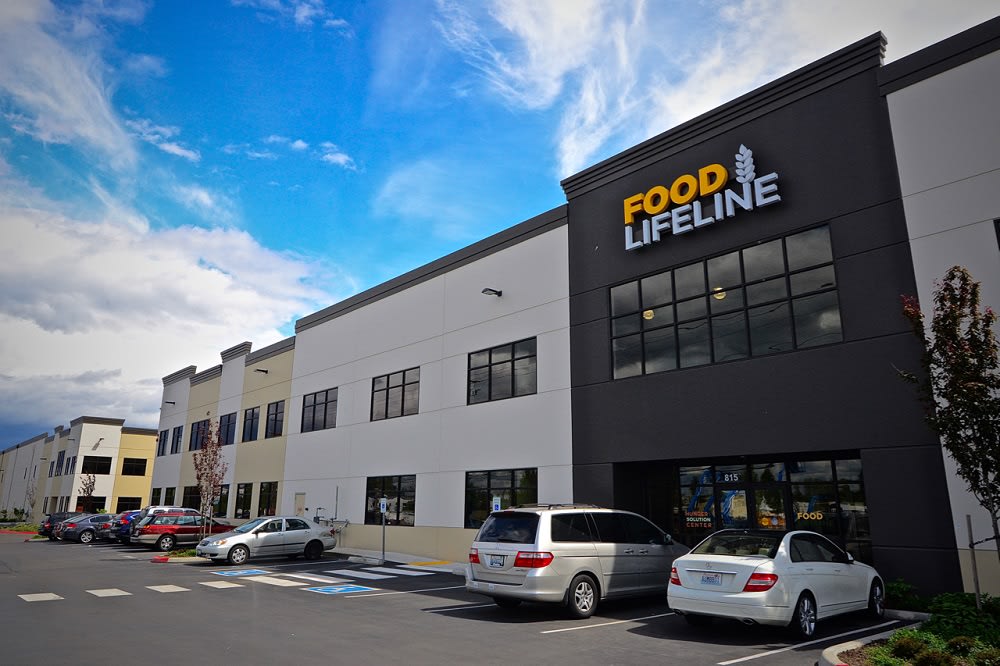 Food Lifeline
is responsible for rescuing, repackaging, and delivering food to hundreds of thousands of people across Western Washington each year. Through their work with nearly 350 partners, Food Lifeline provides nutritious food to those who need it most. Food Lifeline has initiated various community programs to ensure that good food isn't wasted, including Kids Cafe, Grocery Rescue, Seattle's Table, Mobile Food Pantry, and Target Meals for Minds.
Through partnerships with local organizations, Food Lifeline positions itself to shape local, state, and federal policy, and those looking for West Seattle real estate opportunities will be thrilled to have Food Lifeline in their community.
West Seattle Junction
The
West Seattle Junction Association
is a nonprofit developed initially to pay for the parking lots in the Junction, a neighborhood in West Seattle known for its shops, restaurants, and entertainment. The Junction Association merchants are responsible for several community events, including Art Walk, Summer Fest, West Seattle Outdoor Movies, Harvest Festival, and Hometown Holidays. In addition, the Junction Association merchants pay to keep the streets of the Junction safe and clean by providing funds for the flower baskets that add to the overall beauty of the neighborhood from May through September.
West Seattle Thriftway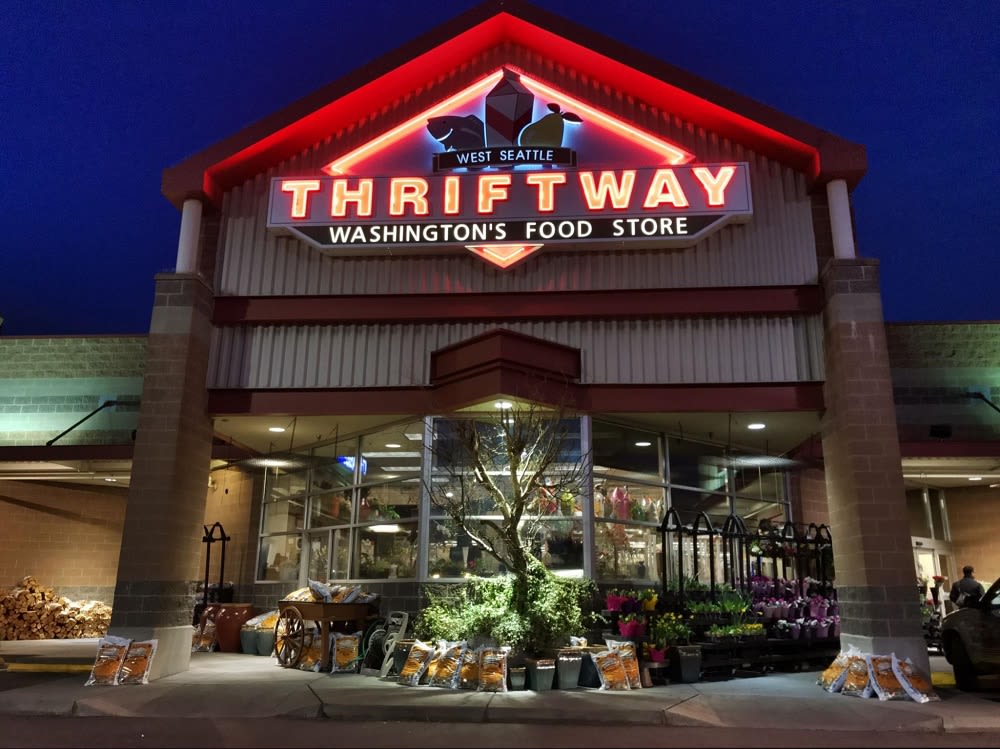 Since 1988,
West Seattle Thriftway
has offered customers local produce, fresh meats and seafood, and other gourmet grocery products. Locally owned and operated in the heart of Morgan Junction, West Seattle Thriftway is passionate about food and its connection to the community. Since opening its doors in 1988, West Seattle Thriftway has donated nearly one million dollars to local nonprofits and community organizations in West Seattle and King County.
Bartell Drugs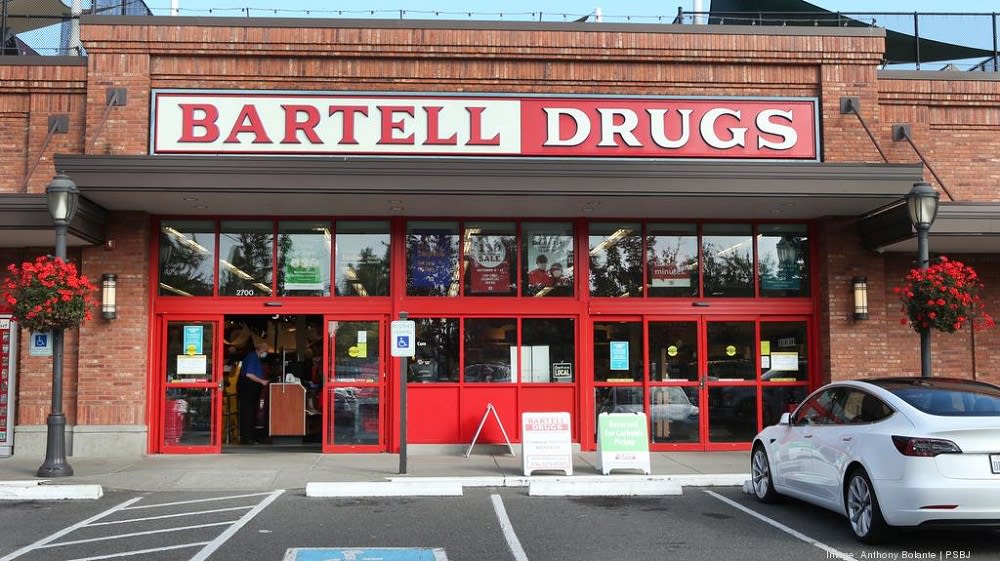 For over 130 years,
Bartell Drugs
has been passionate about its customers and serving the health and wellness needs in the Seattle metro region. Built on a foundation of exceptional customer service, Bartell Drugs does more than just provide a personalized pharmacy experience for the residents of West Seattle.
With more than 67 stores and pharmacy locations, Bartell Drugs can offer innovative products and services from over 150 local partners. Unlike larger drugstore chains, Bartell's focuses on giving back to those who own West Seattle homes and the greater Seattle community. To support the local community, Bartell's has raised over $250,000 to support local food pantries and partnered with other local businesses to aid seniors during the COVID-19 pandemic.
Lien Animal Clinic
If you have a pet and are looking for West Seattle homes for sale, you are more than likely interested in finding the best veterinarians and animal clinics in the neighborhood. Serving the West Seattle community for over 70 years,
Lien Animal Clinic
is a progressive, small-animal veterinary practice that cares deeply about its patients and the local community. Offering superior treatment consistently, the staff at Lien Animal Clinic strives to provide the best clinical experience for their clients. Lien Animal Clinic has partnered with various local and national organizations, including the West Seattle Food Bank, Doney Coe Pet Clinic, Guide Dogs for the Blind, Furry Faces Foundation, Rabies Free Africa, and Vet Techs Without Borders.
Treehouse
Community-minded people looking for West Seattle real estate might also be interested in service opportunities throughout the greater Seattle metropolitan area. If so,
Treehouse
is a nonprofit organization focused on supporting foster kids in the Seattle metro area and Kind County. Built on the belief that children in foster care deserve a community committed to their success, Treehouse offers various services, including Coaching-to-College (academic help), summer camps, education advocacy, and Wearhouse (clothing and school supplies).
Treehouse does more than simply ensure that foster kids have the basics. They provide support and help kids integrate into society, gain tools to pursue their dreams, and succeed in adulthood. A champion for equity and racial justice in the foster care and education systems, Treehouse provides youth in foster care with access to services they deserve and makes sure children can be successful in both school and life.
Owning a home in West Seattle is rewarding on many levels. In addition to the beautiful parks, amazing views, and overall incredible value, there are many opportunities to support and give back to the local community.
Those looking to purchase a West Seattle home or thinking of investing in West Seattle real estate will appreciate a community filled with generous businesses willing to give back to their community. To learn more, reach out to trusted West Seattle real estate agent
Mara Haveson
.