Interior design plays an important role in creating a space that homeowners love, whether or not they're long-time residents of West Seattle or are currently on the hunt for West Seattle homes for sale. When thinking about revamping your style choices, consider these six interior design tips that complement West Seattle's location next to the shoreline and city skyline.
1. Meld the indoors and outdoors
One way to take advantage of the extra space in this Seattle suburb is to bring the outdoors inside. An easy way to do so is to add potted plants into rooms. Small colorful blooms can be used as accent pieces on a side table or kitchen windowsill, while larger potted trees or towering plants can be placed in the corners of rooms or in entryways for an inviting and energizing presence.

Another way to enhance indoor and outdoor synchronism is to upgrade your front and backyard landscaping. Placing hardscaping items like lighting or tiling alongside natural plants can create cohesion between your property and the surrounding area. Incorporate native and local plants to Seattle, like winter creeper, goatsbeard, and hollyhock. Using native plants saves on water and fertilizer while decreasing the possibility of invading the entire yard.
2. Create living spaces outside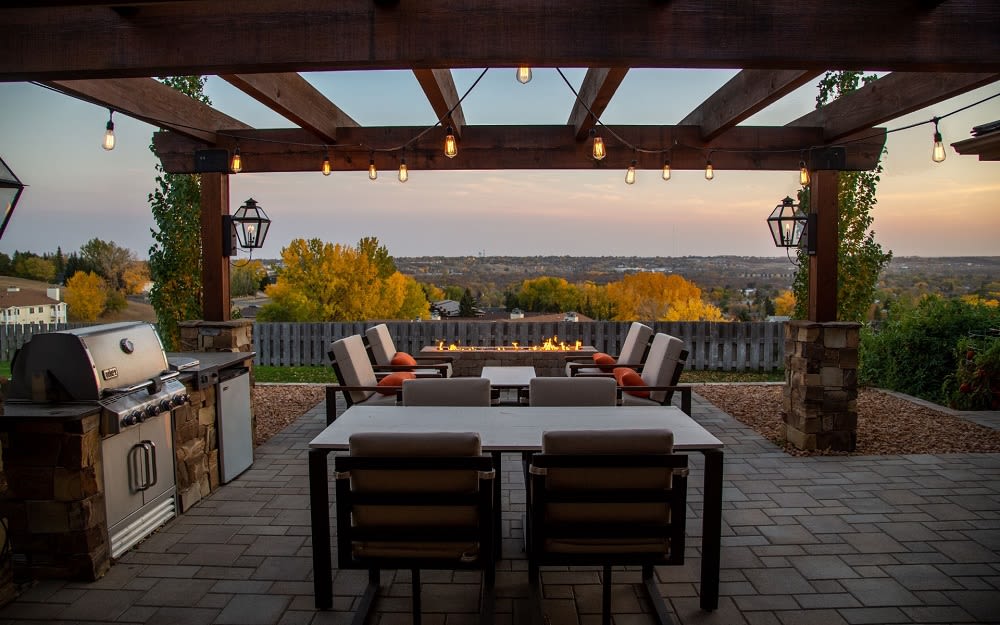 Another way to enjoy West Seattle's laid-back community, quiet evenings, and cityscape views is to create living spaces outdoors. As the outdoors becomes a popular addition to homes across the country, interior design reaches beyond indoor spaces. A popular exterior space type for West Seattle real estate is outdoor living rooms. Outdoor living rooms serve as great additions to interior great rooms and provide opportunities to enjoy the city's beautiful spring and summer weather.
A luxurious outdoor space will also be covered and have heating elements like fireplaces and heat lamps for year-round use at any time of the day. Outfit the space with large and comfortable weather-resistant furniture. Create an outdoor kitchen area with a built-in barbecue, sink, and refrigerator for social gatherings. Choose design choices that complement your home's style and architecture, whether that be a futuristic home inspired by the Space Needle or a cozy bungalow with a front porch.
3. Think big with lighting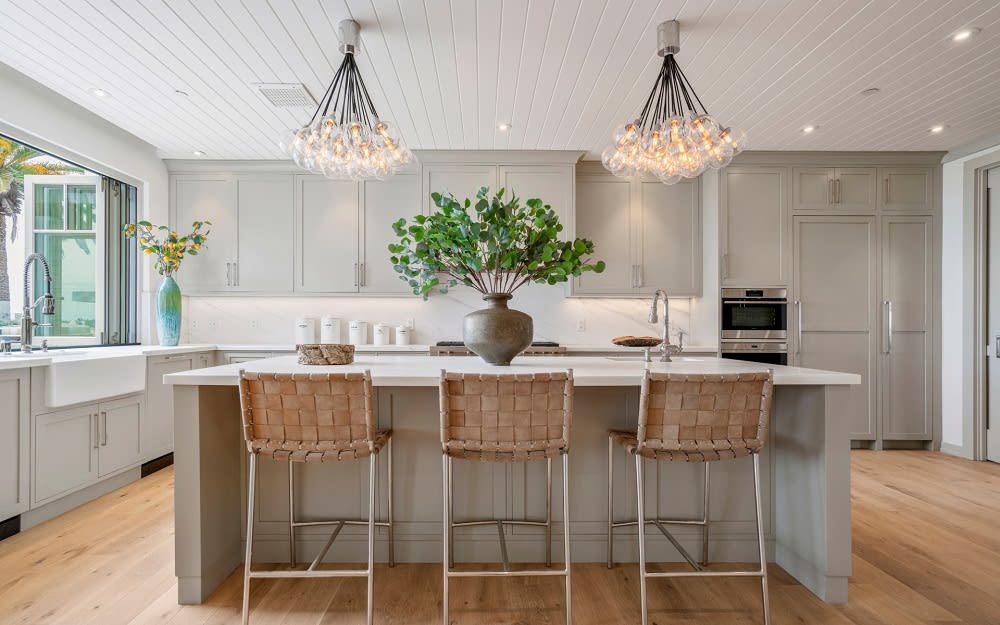 A part of interior design that's easy to overlook is the home's lighting. Lighting used in statement pieces can create an elegant atmosphere for your home. Install a crystal chandelier in the front entryway to welcome guests in, a custom-designed metal chandelier in the kitchen to complement stainless steel appliances or a colorful lighting fixture in the master bathroom for a spa-like environment.
Additionally, vary the types of lighting in the home to create dimension and visual interest in different areas of each room. Light dimmers in bedrooms and living rooms are useful for creating different moods, while accent lights installed into alcoves or from the floor can highlight architectural elements or statement décor around the house. Options like decorative standing lamps can also serve as statement or accent pieces in a room.
4. Focus on natural colors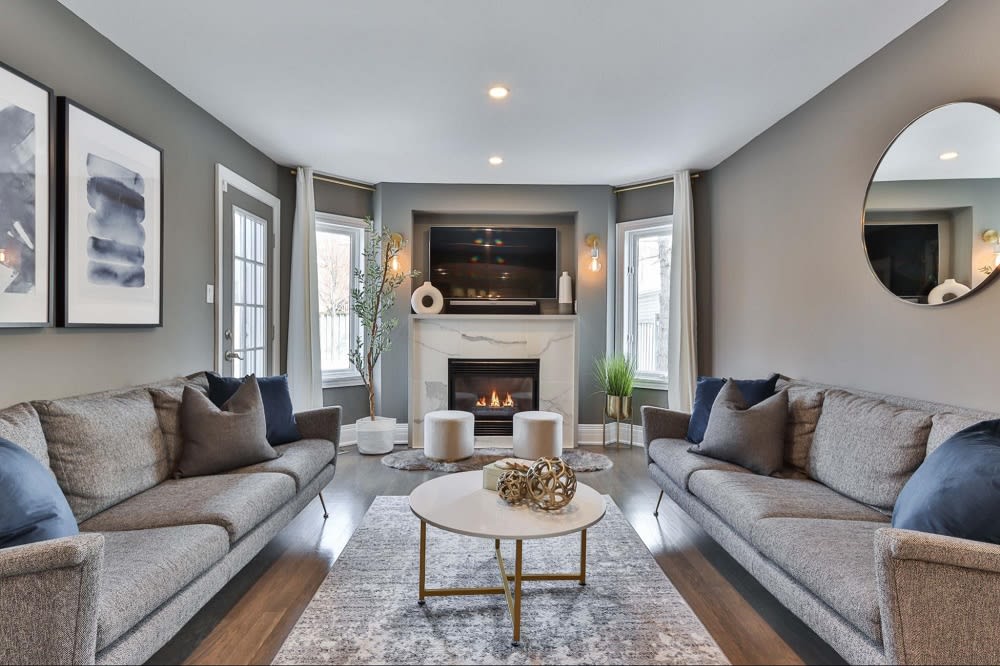 On par with the indoor and outdoor trends, focusing on natural colors found around West Seattle homes for sale is also on the rise. One way to incorporate this look is to use materials mimicking nature in the area, such as stone and wood. Incorporate warm wood in cabinets, chairs, and flooring, and use stone in walkways, decorative pieces, and bathroom tiling.
Warm neutrals are on the rise, with colors like cream, beige, and nudes being popular shades for painting walls and decorative choices. Shades that are earthy, like rust, taupe, and camel, are also on the rise, commonly used for walls and furniture to evoke welcoming energy. Colors other than neutrals, like shades of green and blue found in nature, are commonly used to accent interior design.
5. High-tech and sustainable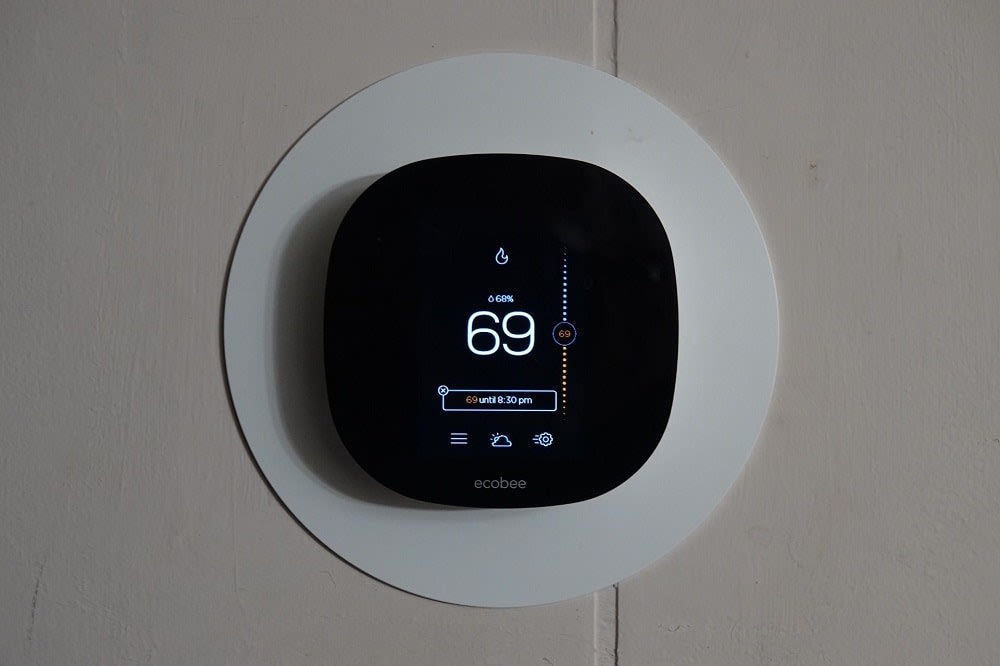 With an increasing emphasis on nature, sustainable options also interest people designing their home's interior. This is especially evident in Seattle, which is one of the
most sustainable cities
in the US. When searching for décor, choosing items that are local to reduce carbon footprints, as well as products and processes that have a minimal environmental impact, are popular trends in the area.
Alongside sustainability is an increased interest in high-tech additions to the home. Perhaps the most popular is high-tech lighting, which includes convenient additions that decrease the number of switches installed on walls. Smart home appliances, including lighting, fridges, and thermostats, are also renovations popular with luxury properties in the area.
6. Extra luxury touches
There are several ways to add high-end touches to your West Seattle real estate, and these are some of the projects that many people in West Seattle love. To amp up kitchen spaces, creating an extra-large center island space is the ultimate design element. Choose high-end materials like marble or granite for the countertop, or get one custom-made for a unique look. Not only do large islands provide more space to function, but they also are great areas to socialize with guests.

Another popular renovation spot for homes that pack a punch is bathrooms. Creating a luxurious bathroom with a walk-in shower featuring two showerheads, a large tub to soak in, and heated flooring for cold days are all ways to increase your home's interior design. For an extra touch to the home, forming a basement into a wine vault or an extra bedroom into a guest suite are two ways to utilize and enhance existing areas in your home.
Ready to design your West Seattle home?
When you're searching for ways to design your home's interior, follow these six tips for great results. After applying these tips to your home, or if you're interested in searching for properties in the area to design yourself, contact trusted local agent
Mara Haveson
to guide you through the process.